43 Years in the HVAC Industry
The Delta Air Conditioning Team Does It All
Commercial AC
Get professional service and repairs for all your air conditioning needs. Choose Delta for expert service that promptly identifies and corrects problems with your HVAC equipment so that your workday can return to normal. Our technicians handle all types of repairs on all makes and models of equipment. So it doesn't matter who manufactured your system. After a careful diagnosos, out technicians will identify the problems impacting your AC and advise you of the most effective solution to get the equipment up and running.

In House Crane Service
Benefit from our exclusive in-house crane service, designed to accelerate the repair process by effortlessly hoisting equipment and vital components onto your building's rooftop. By incorporating this efficient service, we eliminate the need to rely on external crane companies and their unpredictable schedules, significantly streamlining our offerings. This approach ensures a timely restoration of your air conditioning system, enabling you to return to your regular routine with minimal interruptions and the utmost satisfaction in our comprehensive, reliable, and swift HVAC solutions.

We Specialize in Commercial HVAC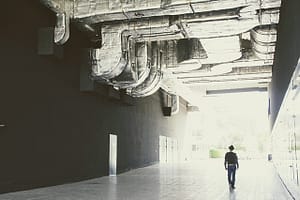 Air Conditioning Service


Preventive Maintenance Contracts


Air Test & Balance


Rooftop Package Units


Split Systems


Chillers


Mini Splits


Wall Mount Units


Computer Data Centers




Cooling Towers


Rebuild Pumps and Motors


DDC Controls


VFD Speed Drives


Air Filter Sales


Portable Emergency


Cooling Systems


Epoxy Coating


Crane Service


We're Always Training!
Our team at Delta Air Conditioning realizes how important it is to stay ahead of the curve. New pieces of HVAC equipment and technology are constantly coming out, so we train our staff to ensure the next AC service we provide is at the highest skill level possible.
Or give us a call
Delta Air Conditioning
TACLA014292C
Phone: 956-583-3582 |  Fax: 956-583-3580
24 Hour Service
Regulated by The Texas Department of Licensing and Regulation  |  P.O. Box 12157 Austin, Texas 78711 |  1-800-803-9202 215-463-6599 |  website www.license.tx.us/complaints